We're on a mission to empower people by making human communication more trustworthy.  Join us and together we can build trust infrastructure for email — for everyone.
Proud supporter of the Cambridge University Computer Lab alongside Amazon, ARM, Cisco, Google and Stripe.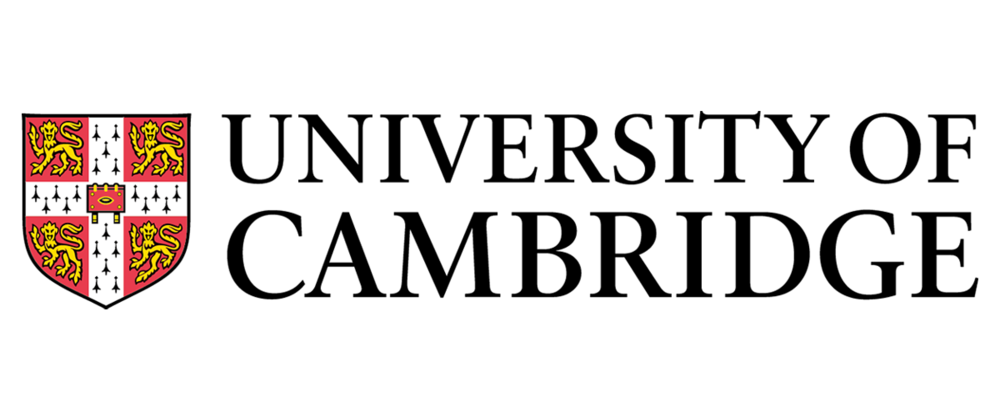 We believe technology should increase trustworthiness, not reduce it.
We see that the Internet has transformed people's lives and the world, overwhelmingly for the better.  But we also see that it has created problems, chief among them a deepening distrust by people of technology, and each other.
We see these problems on the Internet every single day.  ChatGPT and Bard are frequently confident and wrong.  Cyberattacks increasing in number and sophistication.  Cryptocurrencies undermining financial regulation.  Fake news.  AI bias.  Election manipulation.  Cyber-bullying.  Hate speech.  State backed cybercrime.  Deepfakes.  Large-scale data breaches.  Data privacy concerns.  Algorithm accountability.  Fear of the power of "Big Tech".  The list goes on.
We see increasing regulatory complexity.  Technology is becoming a regulated industry.  What this looks like and how it will work in practice is unclear.  But what is clear is that there will be a plurality of approaches, more complex regulations and increased compliance costs for businesses.
We also see growing social complexity.  Security attacks are shifting from the hard technology to the humans that use it.  This means that computer systems must be resilient to mistakes and mischance, as well as to malice.  Building these systems requires more than an understanding of technology.  It requires a realistic understanding of people.  But the challenge is harder than this.  As security engineers come hard up against social complexity, it's not enough to understand how a computer system can interact with a human.  There needs to be a realistic understanding of how a computer system can interact with many interacting humans.  Otherwise "computer says no" will soon be followed by "customer says no".
We see the need for a different kind of technology to tackle these problems, and we know it will take a different kind of company to build it.  Which is why we founded Volemic.
We empower people by making human communication more trustworthy.
We are on a mission to empower people by making human communication more trustworthy.  Starting with email.
Email is the most important business communication channel.  There are 215 billion emails sent each day and this number is growing at a rate of 7% annually.  Of these emails, about 54% are business emails.  And email remains the most common threat vector, with 94% of cyberattacks originating in email.
We combine state-of-the art AI technologies and graph theory to protect our customers' email communications from mistakes, malice and mischance.
Our clients are businesses of all sizes—from startups to large enterprise—who rely upon email to communicate confidential or sensitive information.   They include organisations across sectors as diverse as financial services, law, accounting, healthcare, professional services, recruitment, real estate, local and national government, and education.
If this sounds like fun and you're not inspired by the idea of being another brick in the wall, please fill in the form below or email us at careers@volemic.com to find out more.
At Volemic, everyone is an engineer.
We are a team of engineers.  Whether we trained as computer scientists, mathematicians, physicists, lawyers or actors, at Volemic we are engineers first and foremost.
As engineers, we are excited by the challenge of solving hard technical problems—from building highly scalable systems to using AI / ML to model email network behaviours.
Our leadership principles mean that we support each other, seek out different perspectives, solve problems effectively and have a strong results orientation.
Our values guide our people and our business.  As our company grows, these five values stay the same.  As our fifth value makes clear, Volemic is a team sport where everyone brings passion, creativity, openness and a sense of fun to their work.
Put the customer's hat on.
"If it is not right, do not do it, if it is not true, do not say it."
Sound like your kind of place?  If so, we'd love to hear from you.
We try hard to think accurately.  To question assumptions and to test hypotheses.  For us, the truth and evidence are important, and usually helpful.
We have learnt that a similar approach to thinking can be helpful for people who struggle with a variety of mental health challenges.  This is the first reason why we created Volemic Verity, our philanthropic efforts committed to helping people facing mental health challenges.
The second reason we felt compelled to create Volemic Verity is because one in four people struggle with mental health issues in any given year.  And yet despite this, mental health lacks the understanding, funding and support it deserves.  Unfortunately, the COVID-19 pandemic is making this situation significantly worse.
At Volemic, we all know someone who has harmed themselves, suffered from an anxiety disorder or depression or experienced another mental health challenge.
We believe that everyone deserves help and support for mental health problems, regardless of our age, race, ethnicity, nationality, class, caste, religion, belief, sex, gender, language, sexual orientation, gender identity, sex characteristics, health or other status.
To ensure our work is helpful and impactful, we partner with clinical psychologists, doctors and other experts.  Together, we develop evidence based treatments, support research to improve existing psychological interventions, create evidence-based online resources and lobby governments.
Our help takes different forms.  We volunteer our time.  We set aside a day each quarter for everyone to take part in a 24 hour hackathon to create something useful.  And we provide financial support.
It just seems like the right thing to do, and we'd love you to get involved!
If you have any questions or would just like to chat through options, we're always happy to help.